"LA ROCCA" WINERY
2001 – 2007, GAVORRANO, ITALY
Located in Tuscany on a hill surrounded by vineyards, the La Rocca winery revisits traditional forms of Tuscan architecture within a modern and industrial-inspired structure.
The scheme is essentially composed of an open piazza, a glass pavilion and a cellar – heart of the project. The cellar is a large underground hall, arranged like an amphitheatre, with a capacity of 2,500 oak barrels.
The scarlet tower that tops the building and can be seen from miles around supports three circular mirrors directing light down into the cellar.
The glass pavilion houses administrative and commercial spaces and is open to visitors.
Through its choice of materials, mainly glass and terracotta, the building itself embodies the mix of industrial and traditional processes in winemaking today.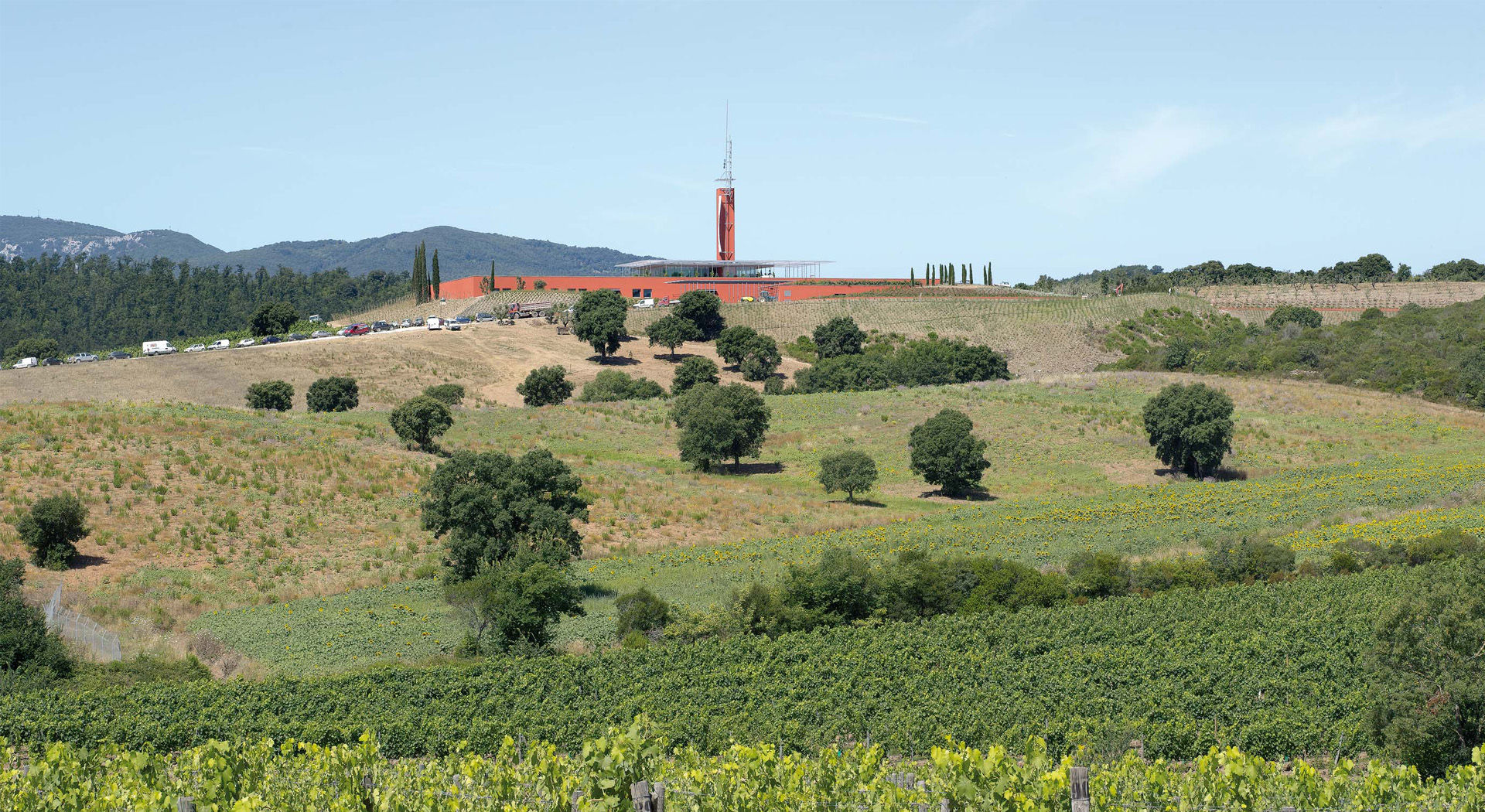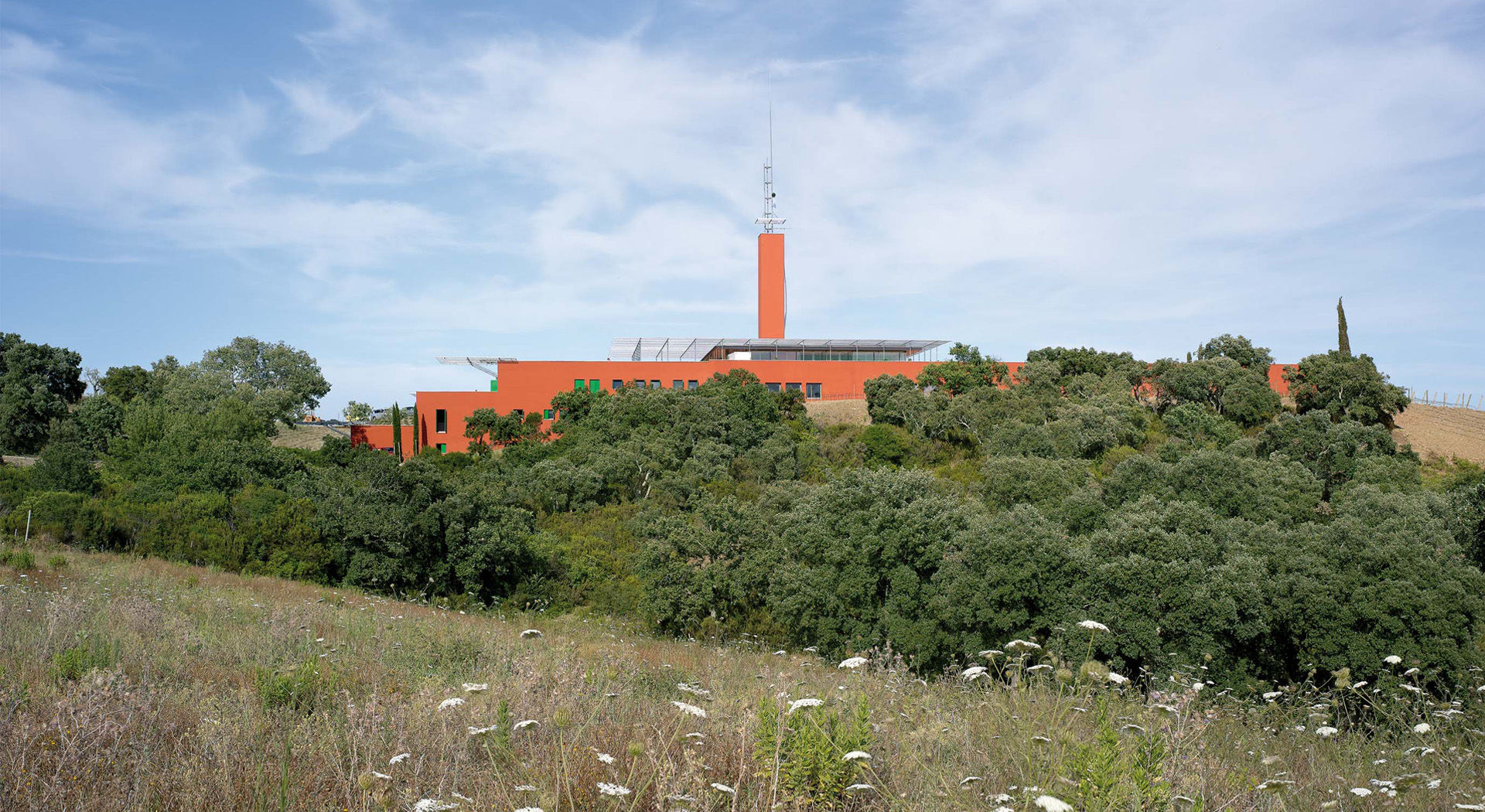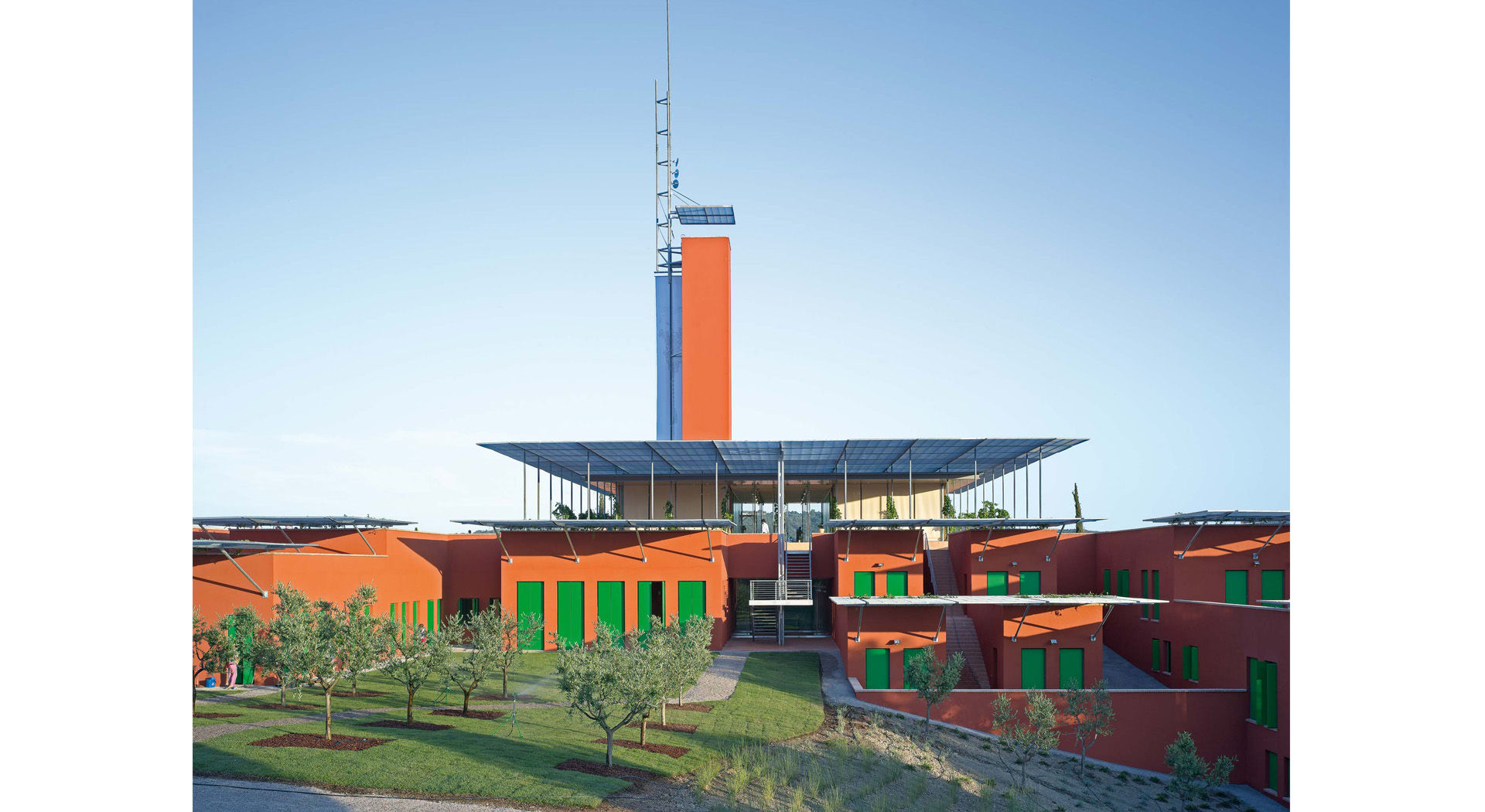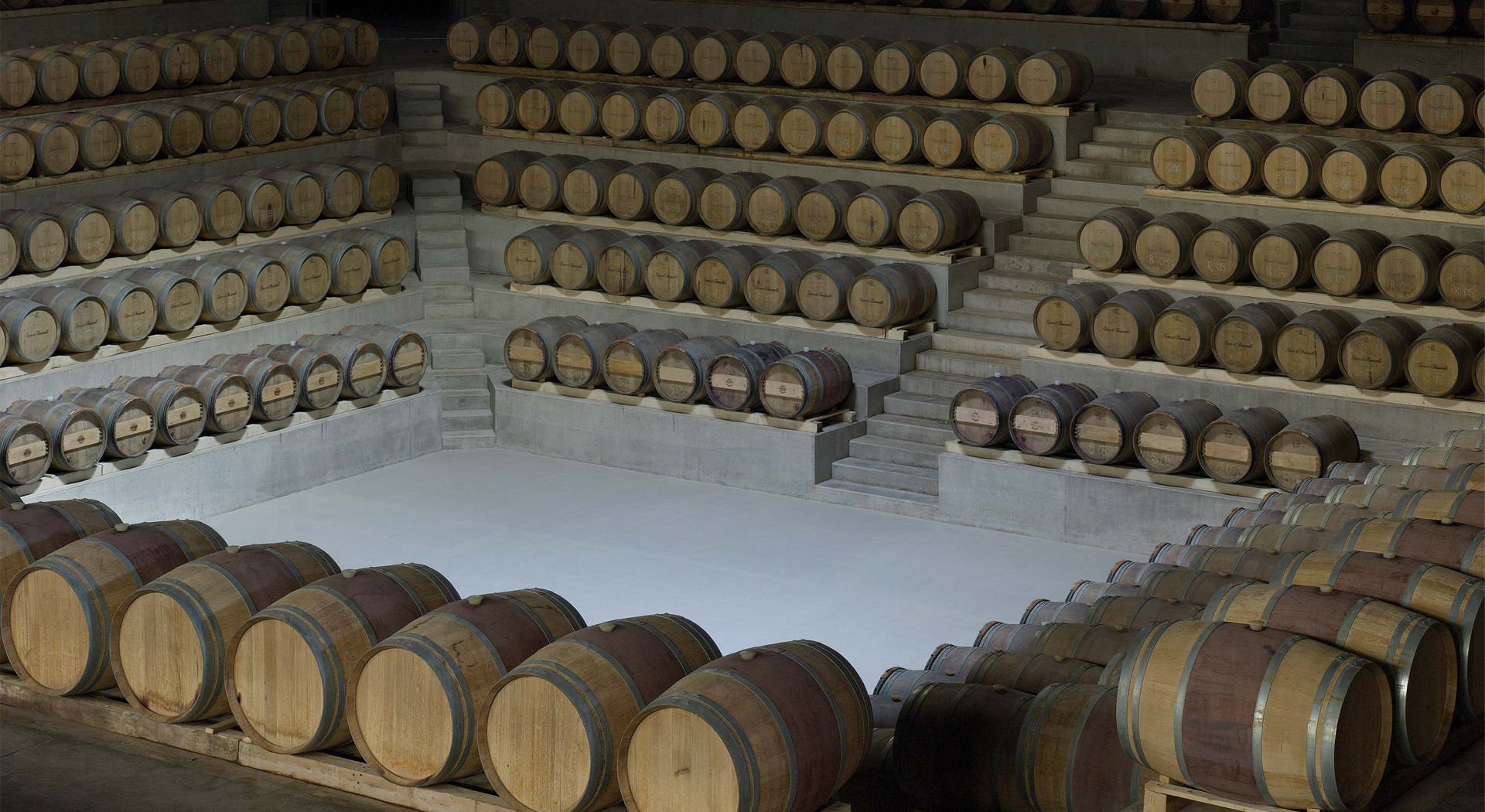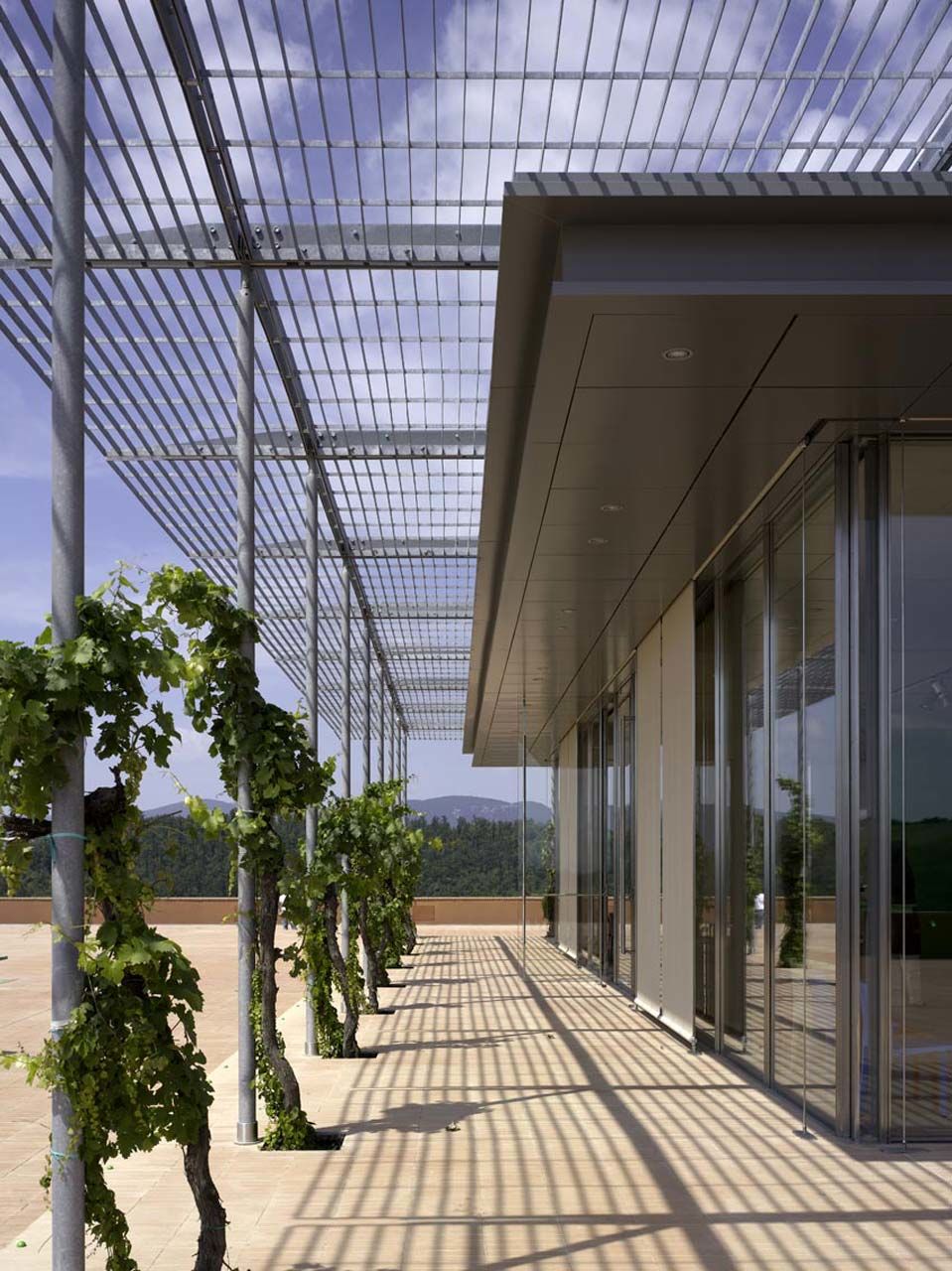 ​