THE RESNICK PAVILION (LACMA EXPANSION – PHASEII)
2006 – 2010, LOS ANGELES, U.S.A
The second phase of the project for the Los Angeles County Museum of Art (LACMA) was the construction of the Resnick Pavilion. Dedicated to temporary art exhibitions, the 45,000 sq ft (4,180 sq m) Resnick Pavilion was built above the museum's underground parking, north of the Broad Contemporary Art Museum (BCAM).
A single-storey structure with a simple square plan, it features the same architectural characteristics as BCAM – a glazed saw-tooth roof and travertine stone cladding. Glazed facades open onto the park to the north, and towards BCAM to the south. To optimize interior space, the services are on the outside of the building, creating what LACMA bills as 'the largest purpose-built, naturally lit, open-plan museum space in the world'.
A system of moveable partitions affords extreme flexibility and versatility in the use of space. A recurring motif around the museum campus is the use of the colour red, punctuating the otherwise restrained travertine facades. At the Resnick, air-handling units and technical rooms are coloured red and are plugged onto the building's external facades, part of the industrial language of the building.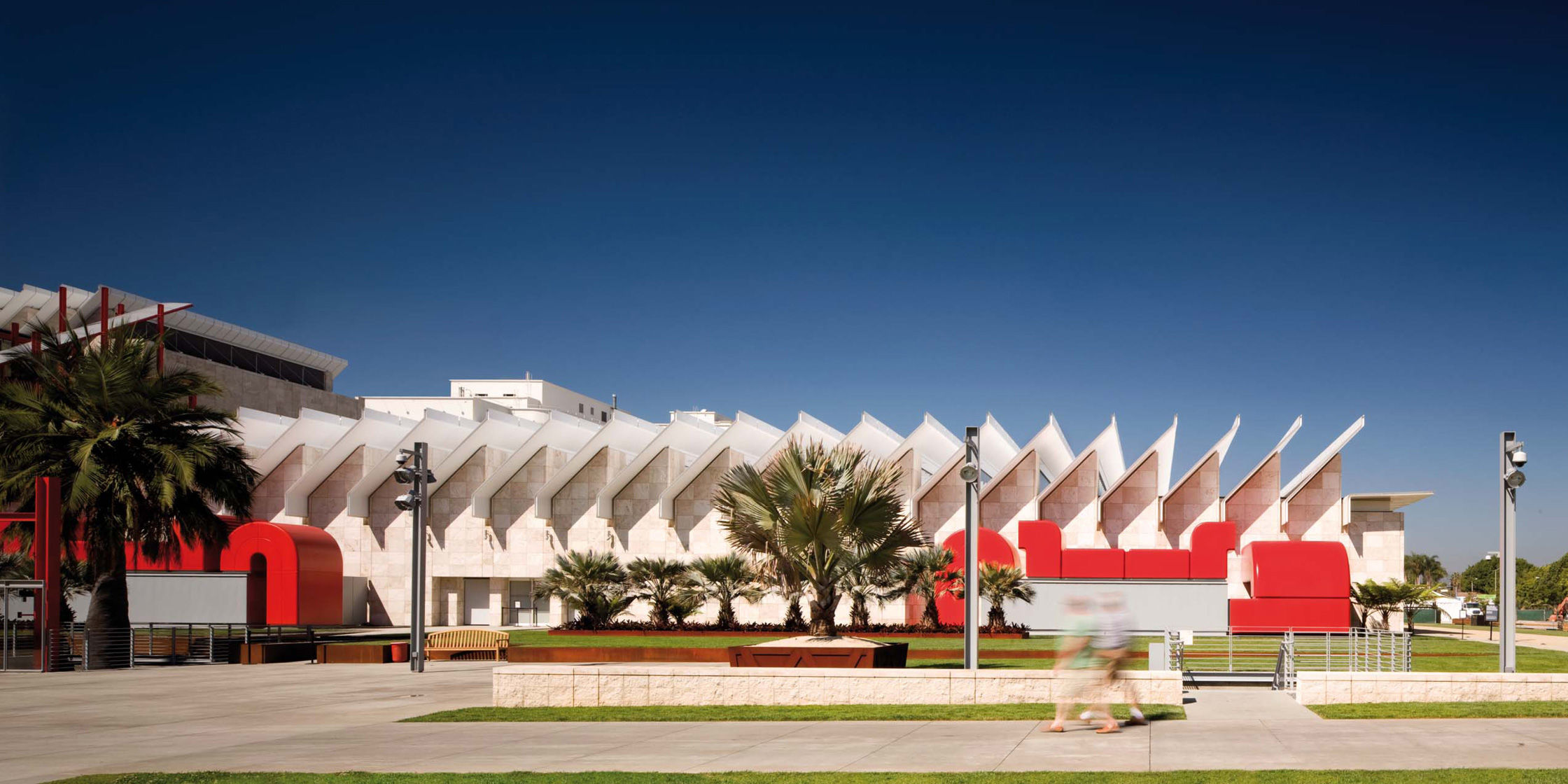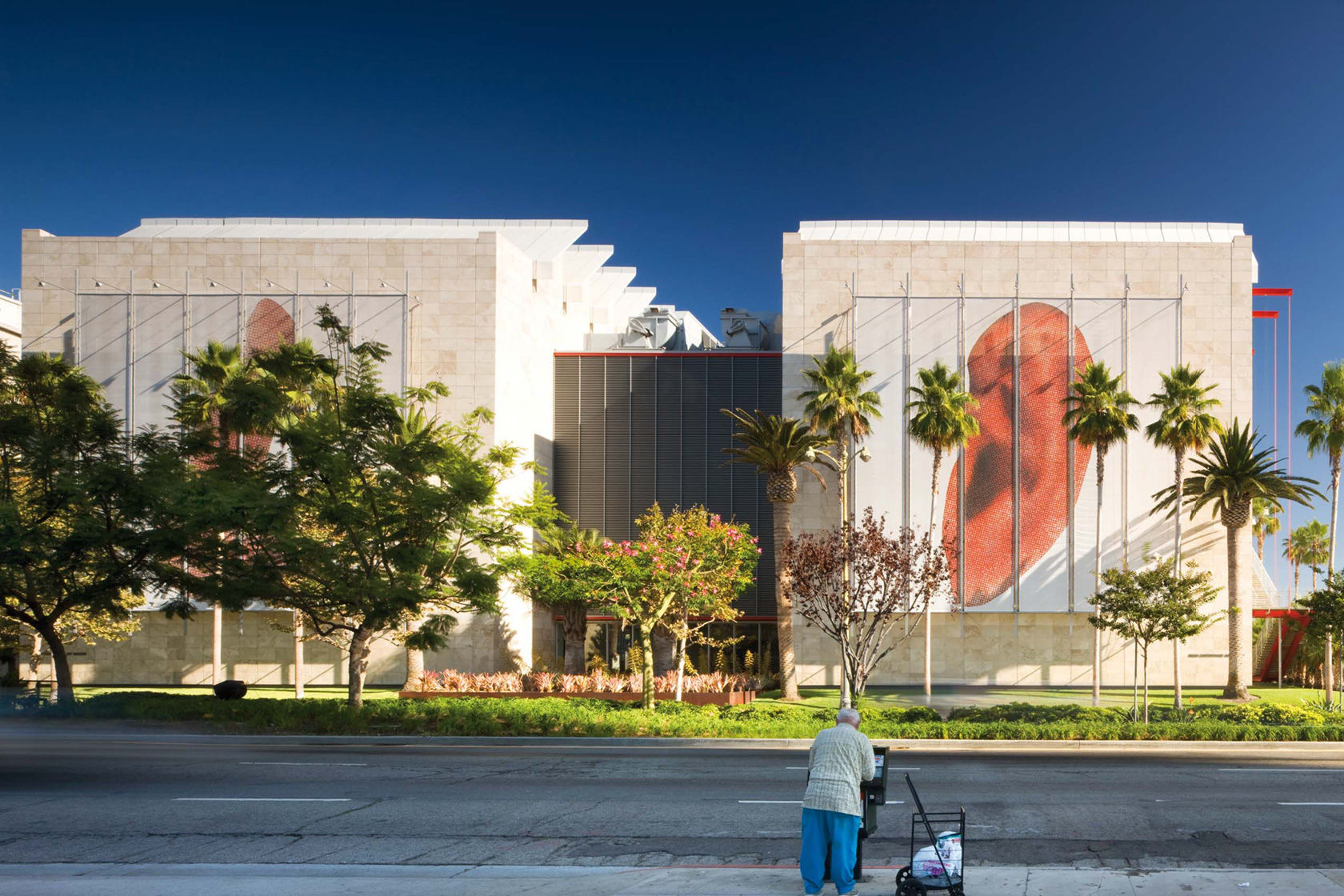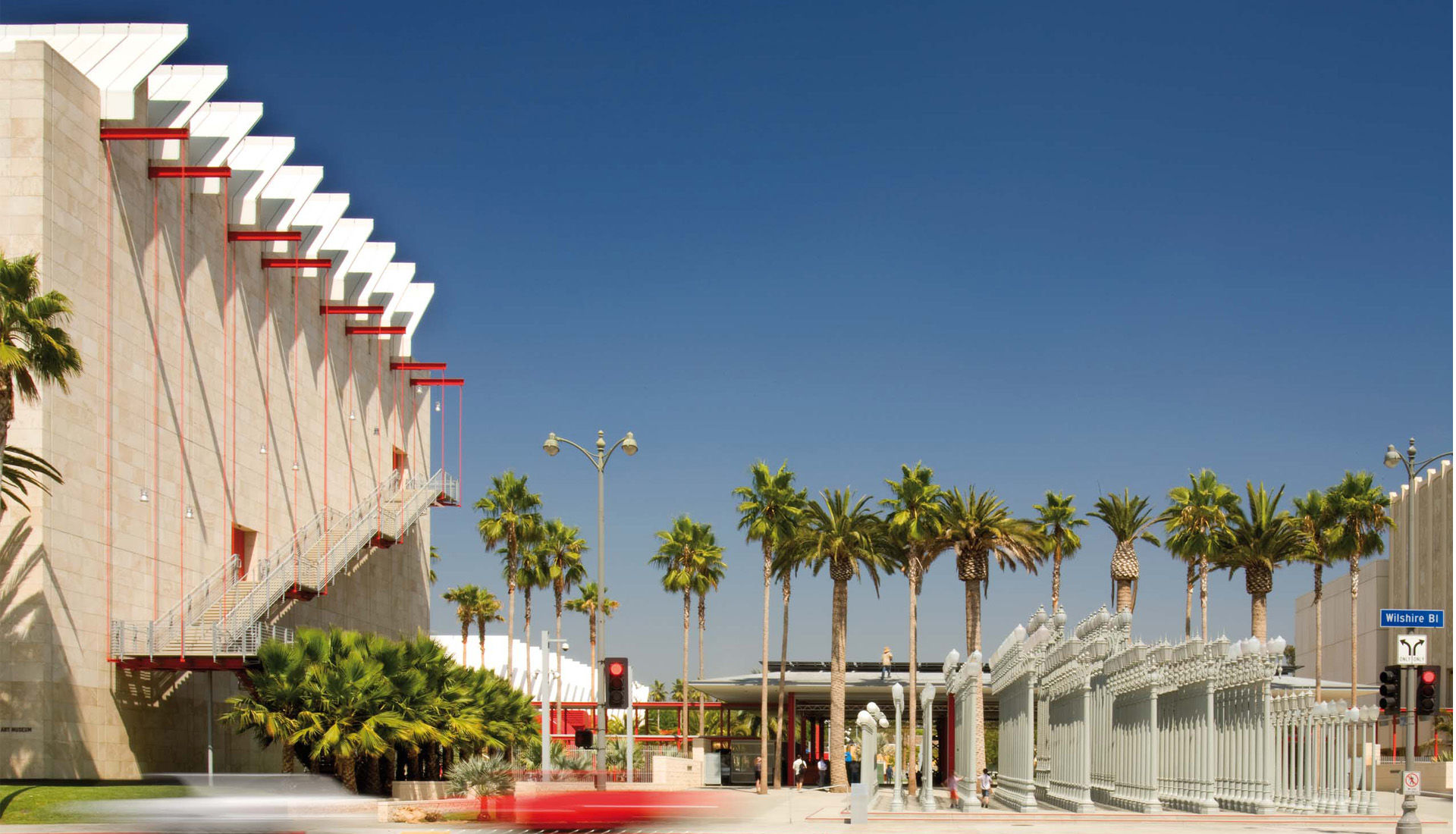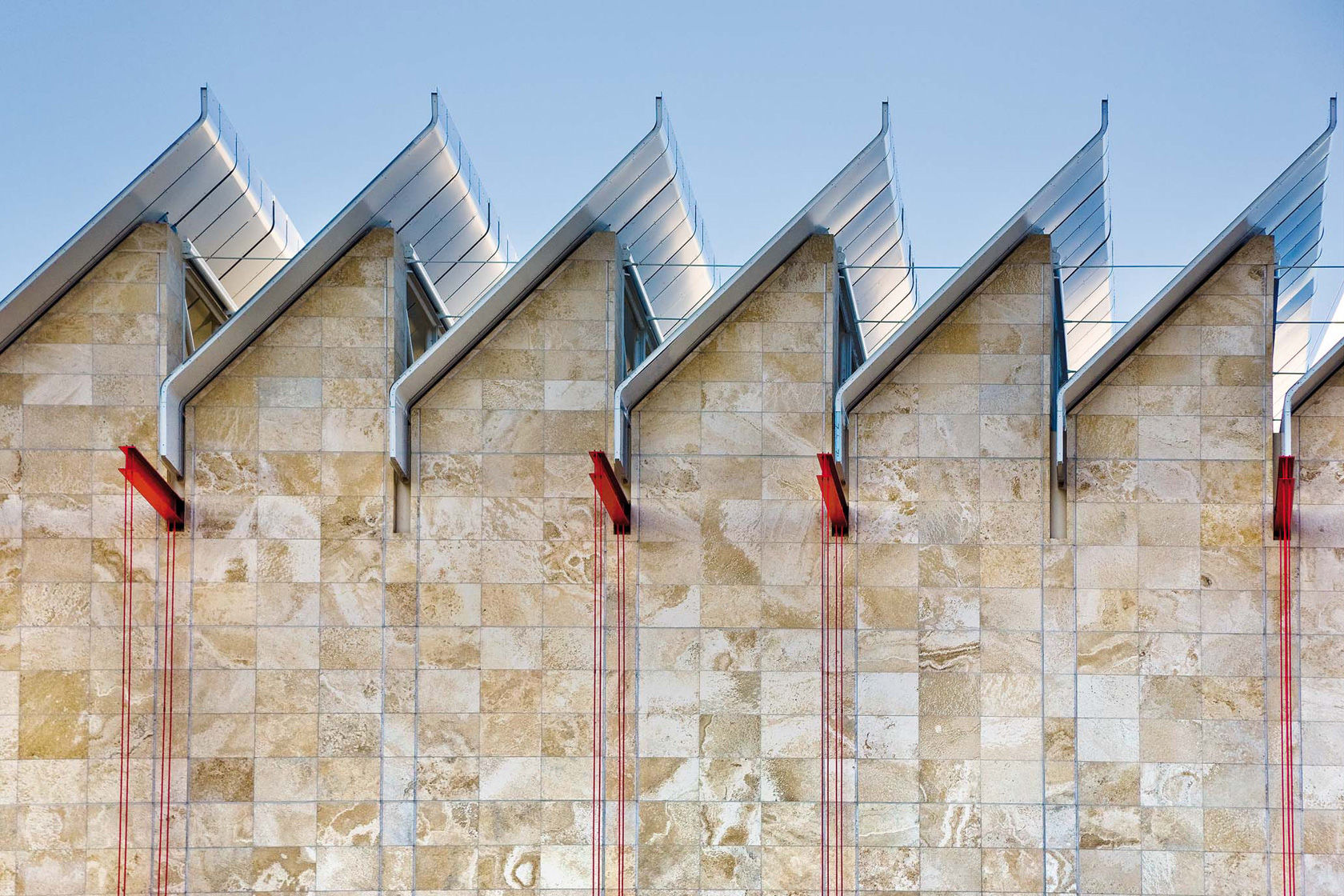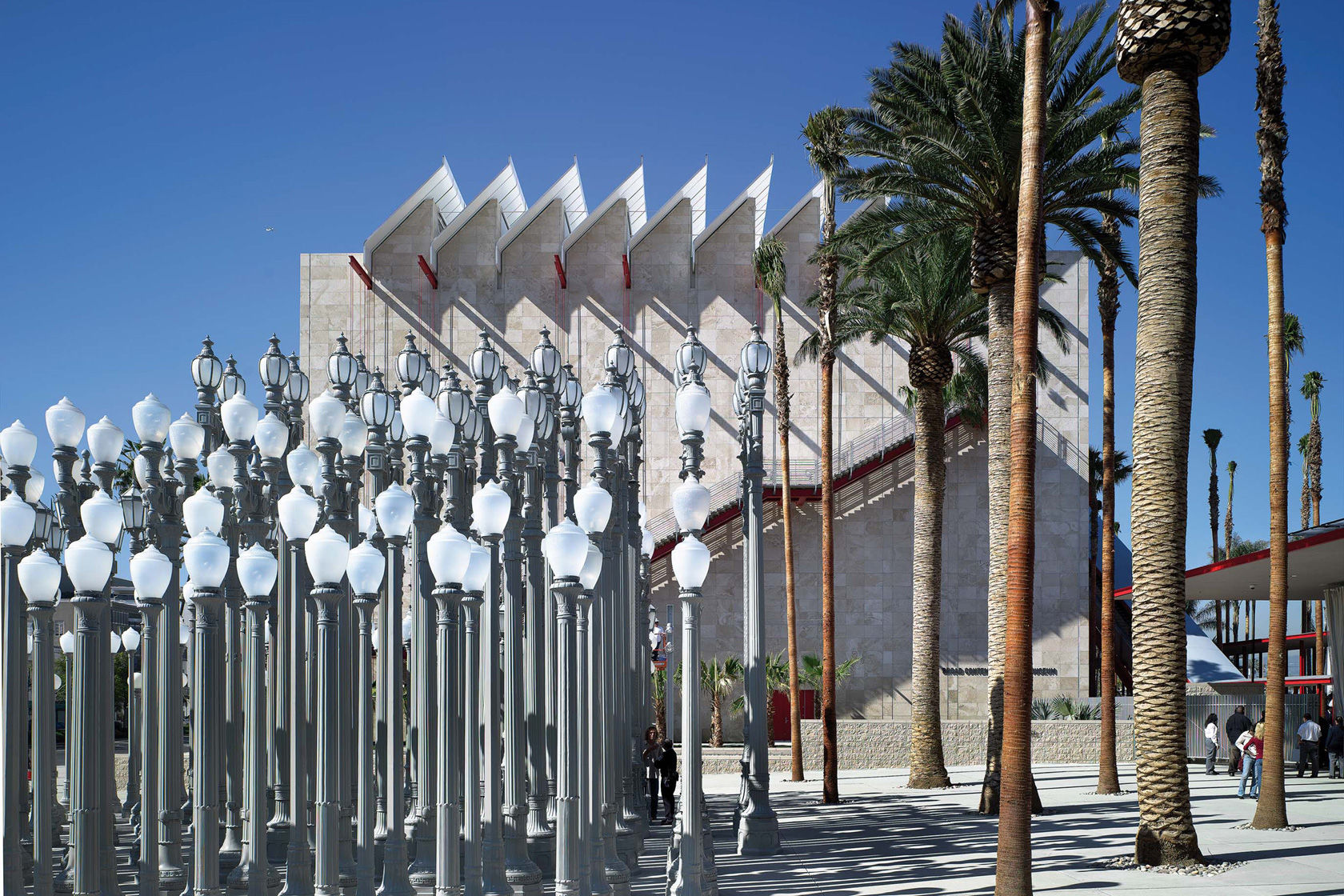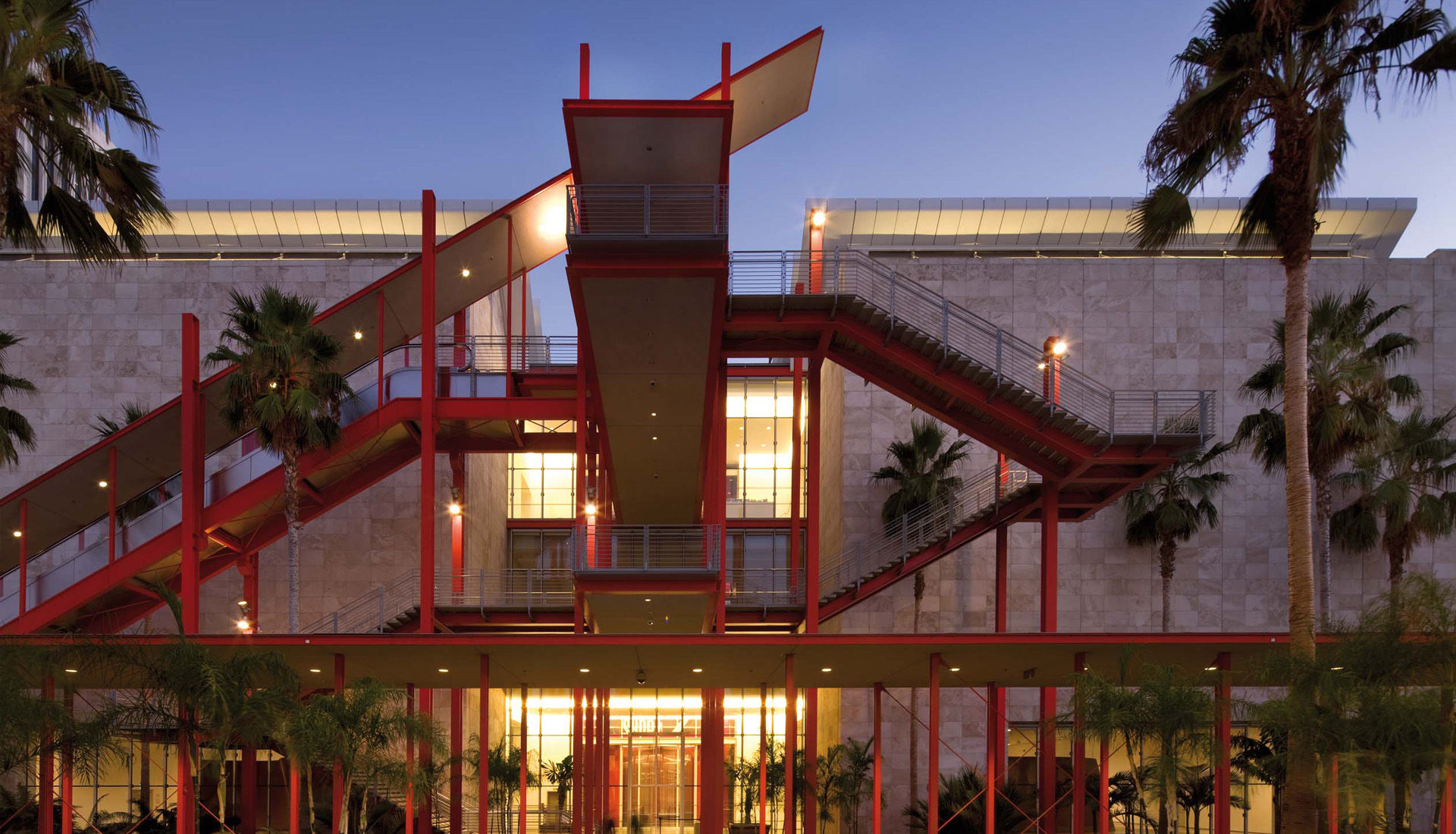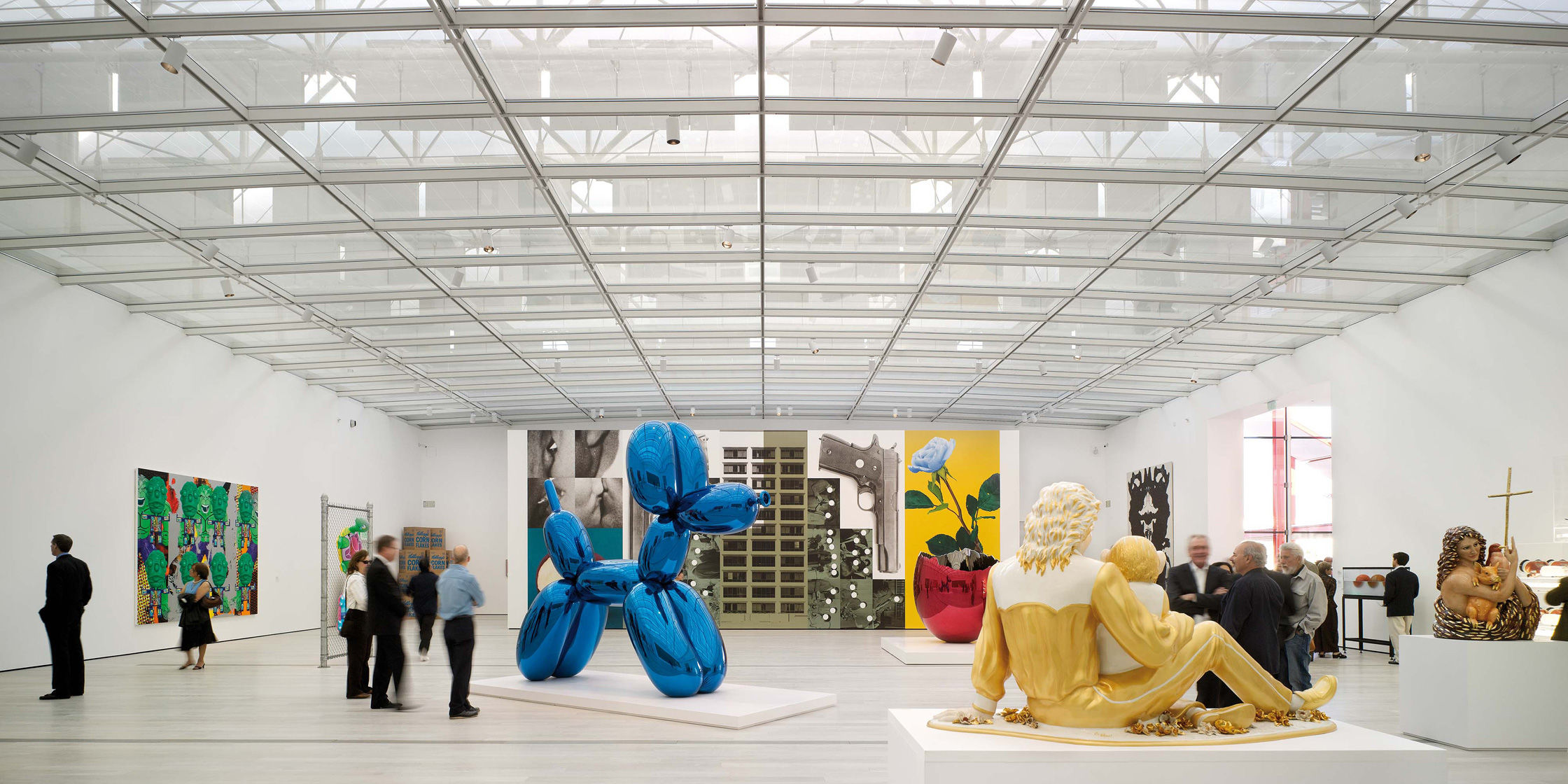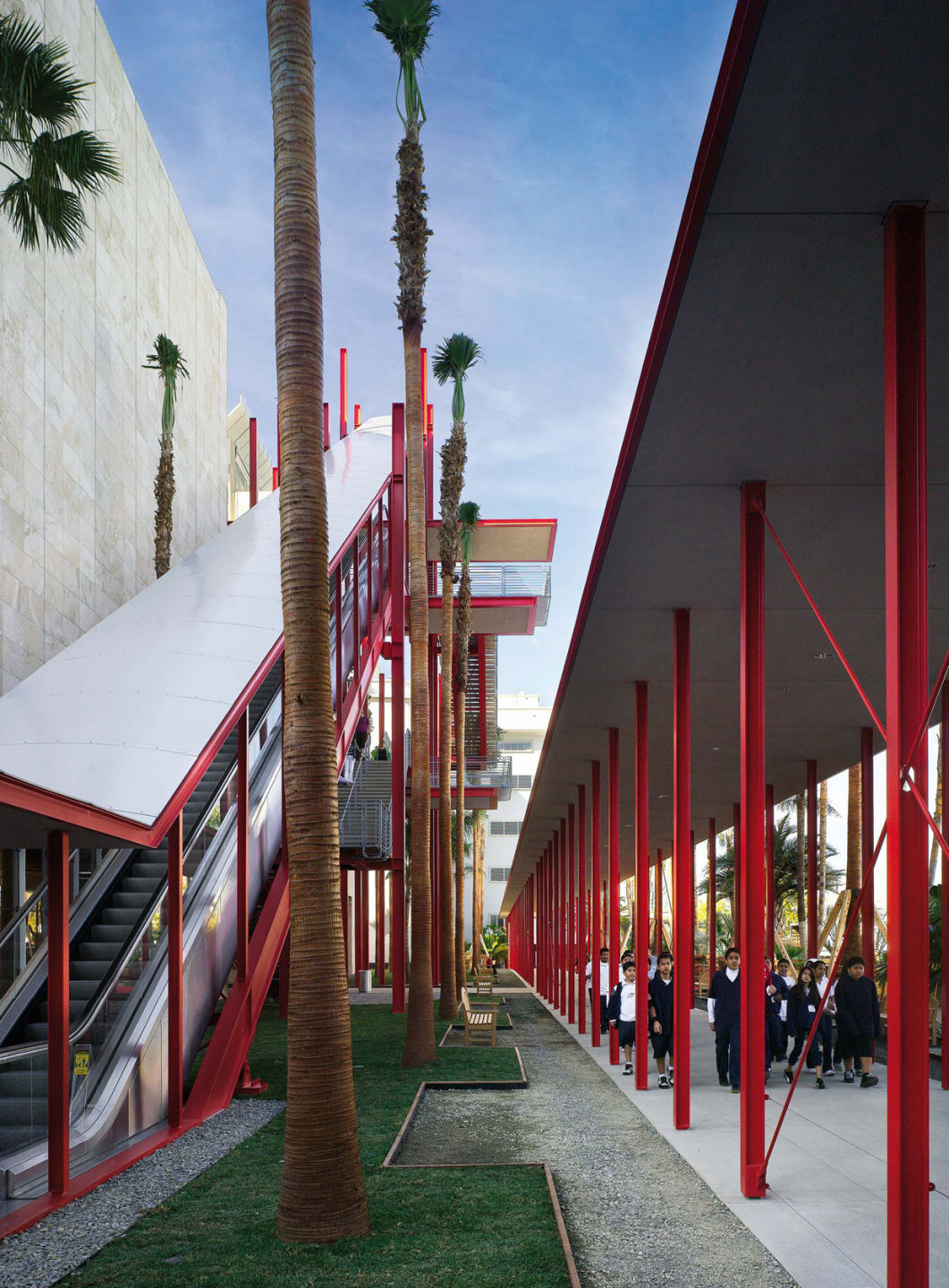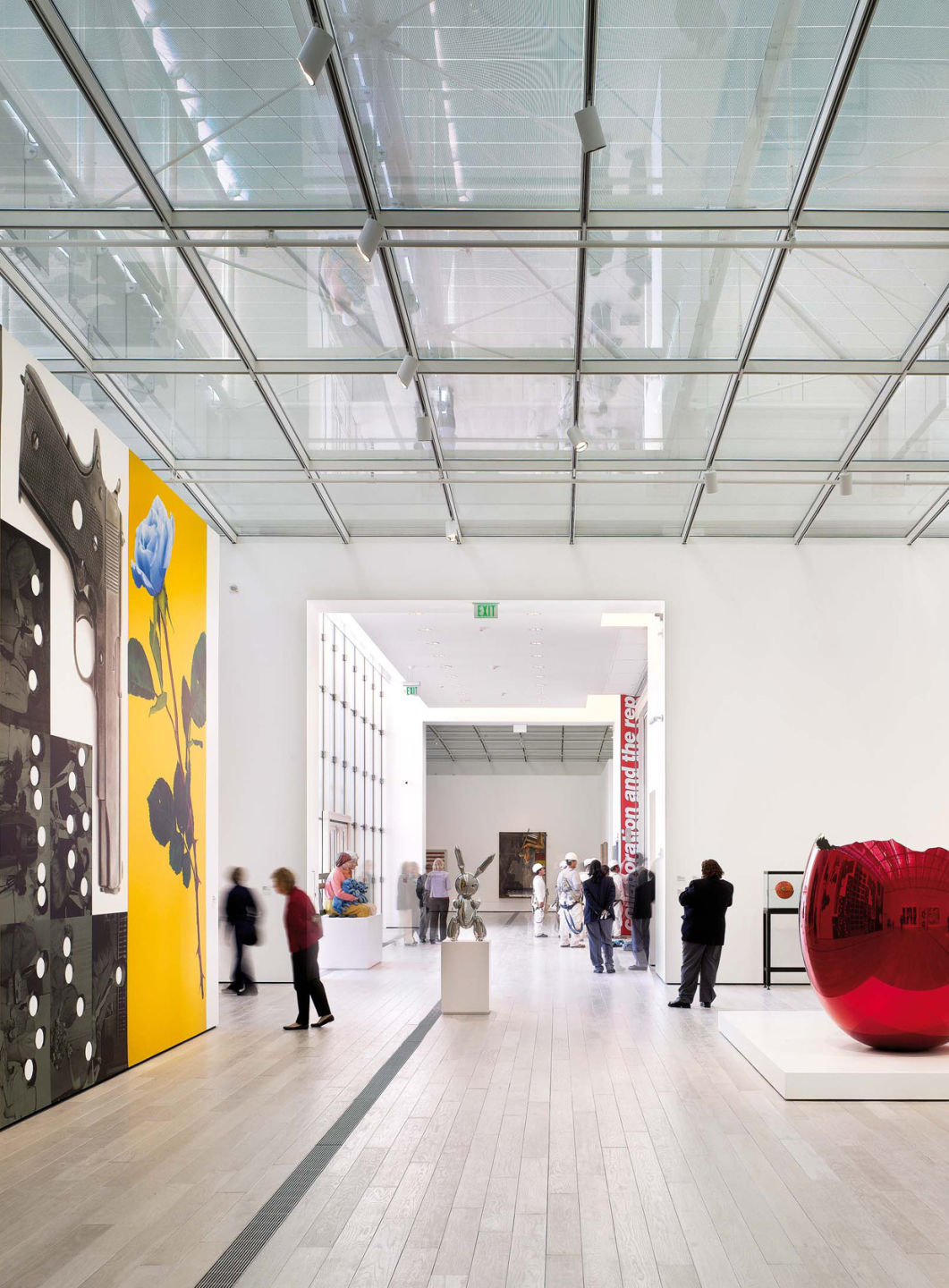 ​